Survey Infographics: Survio is being used in 69 countries already
We would like to present you, where are Survio users located on the world map. We have covered Europe, Asia, Northern and Southern America and also some really exotic locations: Trinidad and Tobago, Papua New-Guinea, Somalia etc. See the attached info graphics!
This coverage has been done since 15 April 2012! Join our happy users too. Registration and online survey creation is Free.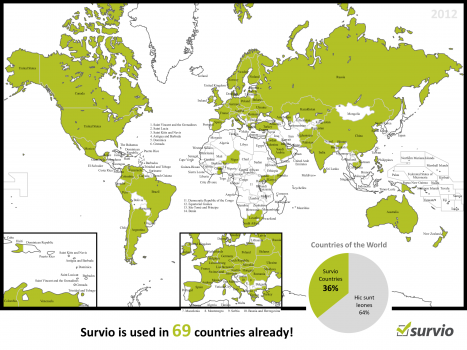 Create your own questionnaire or survey for free
Setting up your first survey is quick and straight forward. Choose from one of 100 predefined templates or create your own from the scratch. Start getting your first responses in 5 minutes.
Create your own survey