HOT NEWS: Survio major update!
On March 28th 2018 we are launching update of one of the best survey builders around.
We have been collecting your feedback for the last couple of months and you were great sending us a lot of useful tips and suggestions. Based on the collected data, we have started to work on something incredible.
What's new?
Simplified survey builder that is now 70% faster
New survey design, backgrounds and color themes
Mix of awesome survey design & UX and a lot of user testing resulted in increase of survey conversion rates by 15-20%!
Survey password protection and IP restriction are available for all users now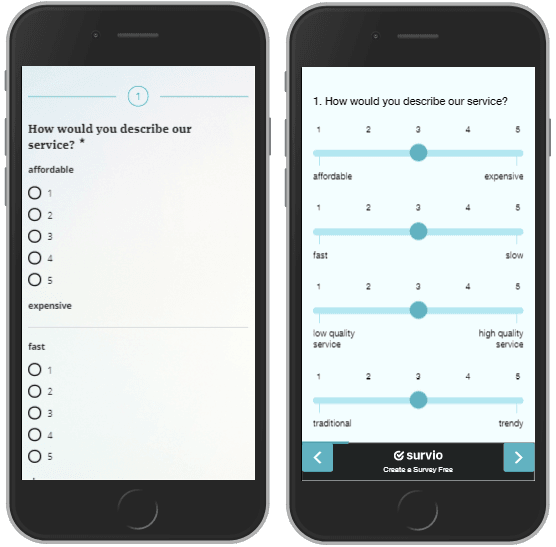 Keep reading for more details
Builder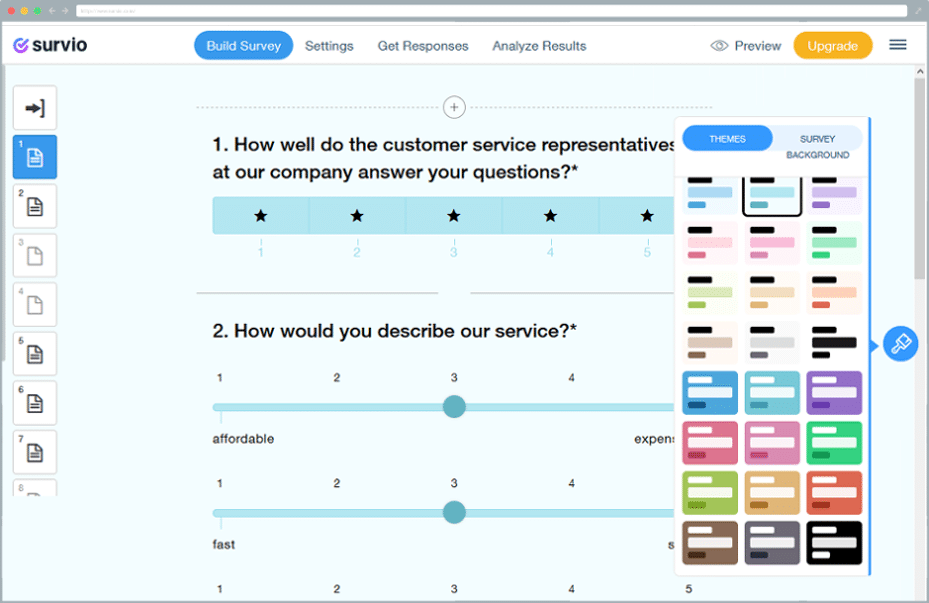 These days it is crucial to have a fast cloud app. Looking for the most up-to-date technology possible we stumbled upon Facebook. They have released their own frameworks and technology for the rest of the world. We implemented both to Survio and now we can all benefit from that.
Simplified builder

means less decision making. Every survey should

start with introduction

and all respondents should receive a thank you for their effort.

Welcome page becomes mandatory first survey page. You just create unique survey title, description text and upload your logo.

Thank you page has always been the last page – but from now on it is simplified so all users can use default configuration. Premium customers can create their own Thank you page or redirect respondents to any desired web address.
Faster builder

by 70% helps you be more efficient and create surveys faster. Literally in minutes! Modern technology inside brings joy to your daily tasks when working with surveys and questions. See for yourself how fast the builder is!

New survey design

together with color themes and a bunch of beautiful background images help you create hundreds of combinations. Simply put, new surveys look and feel on a new level.

Custom background image (premium users can upload their own background)

built-in AI detects colours

from the basic image and does all the settings automatically (chooses the most accurate color theme, sets overlay color filter, etc). The result is always great looking. No hassle…
How to use great themes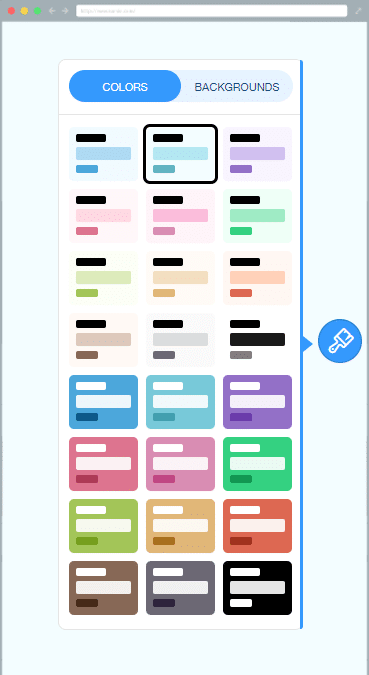 How to change background with structure or your own picture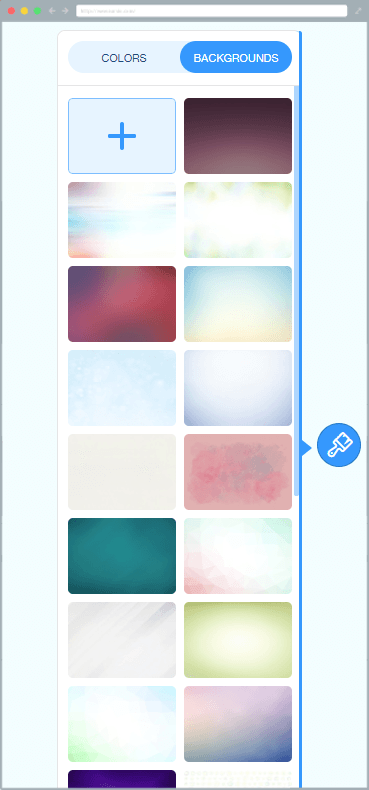 You can also use single color for questionnaire background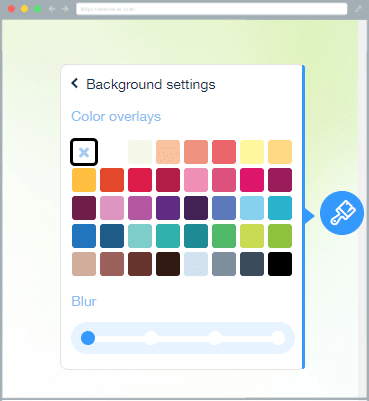 Redesigned question Move

action – we have dropped that Drag&Drop question move which was not intuitive and buggy. New one is frictionless, fast and works flawlessly on touchscreen devices as well.
How to move questionnaire page
How to move question (left click for question menu)
How to move question in one page or to other page
Survey password protection

and IP address restriction features have been released for all users so everyone can protect their surveys whenever needed.
Survey
From the very start we wanted to have a survey template which will be fast, mobile-ready and will help you collect more responses. But how to achieve it? That was the real challenge. Here it is:
Developed using

mobile first methodology

(60% of all collected responses come from smartphones these days, and this number will increase). Surveys work fast and flawlessly on all mobile devices. It is a real joy for all respondents to respond to all the questions.

Brand new survey design

– modern, clean, customzable, easy-to-read, with great user interface. Everyone understands what to do, how to answer questions and how to submit survey.

New design of password locked survey page.

Redesigned advanced question types

(Semantic differential, Text answer (date), Rating scale, Ordering, Matrix) –  everyone can now understand how to fill these questions without any trouble.
Example of constant sum scale
Example of matrix
Example of semantic differential
Example of ordering question
New design of text answer (date)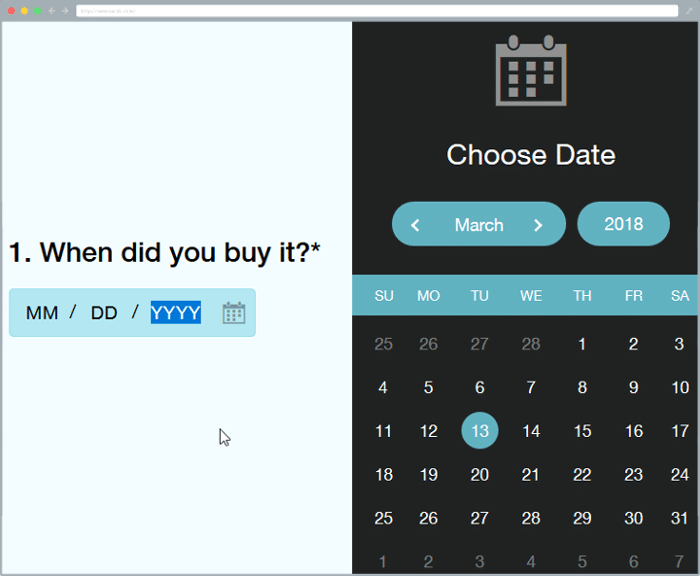 New design of a single and multiple choice question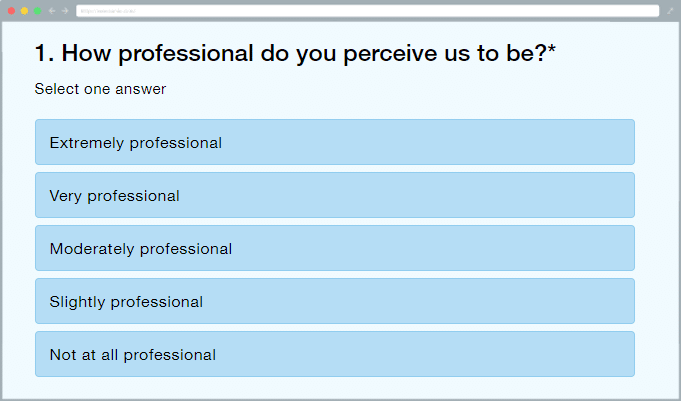 Added default help texts

with instructions to all questions that need it –   respondents are being told what to do with each question. Default texts save your valuable time (you do not need to think about it anymore when designing surveys).

Respondent progress saving

–

having very long surveys

is not an issue anymore. You will not be losing respondents. They can close the survey when not having enough time and reopen it anytime later to finish it.
Fast, mobile-ready, easy-to-understand, good looking with perfect interface, with default instructions, automatically saved surveys – these are all required ingredients, necessary to get higher conversion rates (more collected responses).
According to our user tests the new surveys collect 15-20% more responses on average!
Hope you will enjoy and appreciate these changes we have been working on for more than a year. A great deal more news is incoming.
Of course if you find anything wrong, please let us know!
Create your own questionnaire or survey for free
Setting up your first survey is quick and straight forward. Choose from one of 100 predefined templates or create your own from the scratch. Start getting your first responses in 5 minutes.
Create your own survey