Question types 3: Matrix of questions
Battery of questions – also referred to as a matrix, it is a special type of closed-ended question, that on each line contains either questions or pre-question points, for which identical answer options are prepared in the columns. By pre-question we mean an unspecified question stated above the battery of questions itself, that relates to the individual points included in it.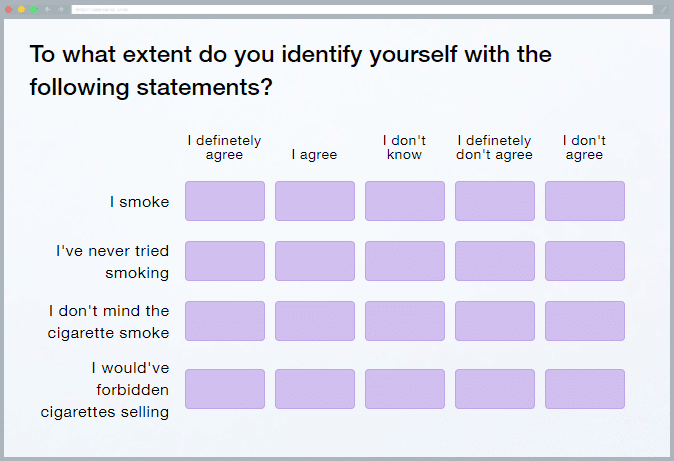 The battery of questions is very variable and therefore suitable for clarification and streamlining of the entire questionnaire, where similar areas of research need to be described.
Advantages and disadvantages of matrix:
| | |
| --- | --- |
| | |
| Matrix allows you to unify more similar questions and save a lot of space | Too large a matrix can be confusing and discourage the respondent |
| Matrix is perceived by the respondents as one question. | In some cases, it can be difficult to find a universal scale for each of the issues listed. |
Example of matrix with single choices
For this question, the respondent selects only one answer per line.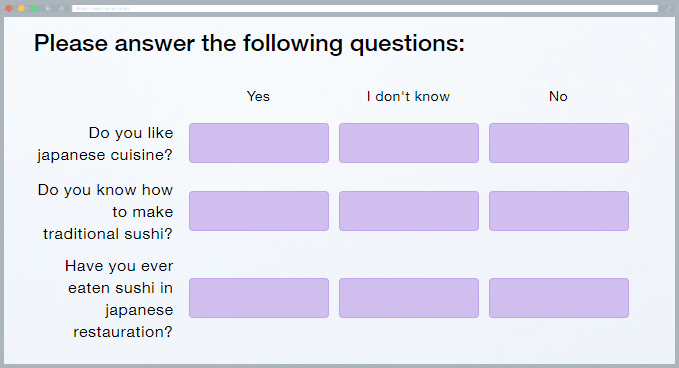 Example of an enumerated matrix
The respondent can select one or more answers on each line.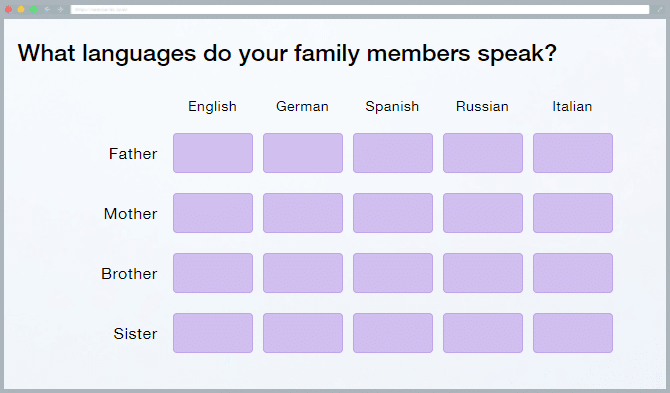 Example of a matrix with Likert scale
See. Likert Scale and Selective Battery of questions.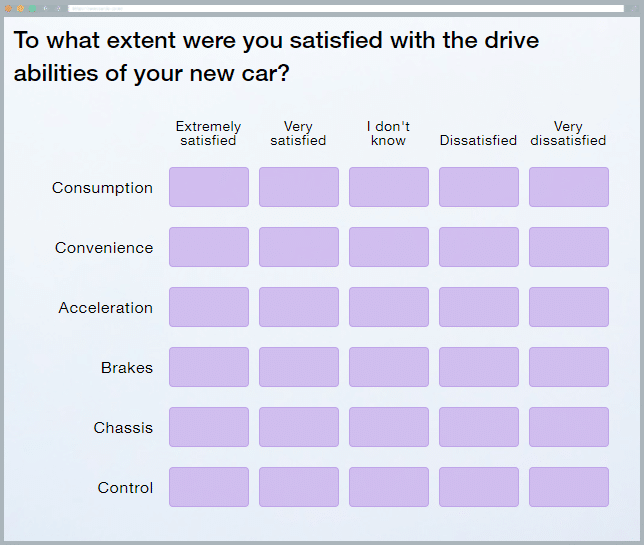 Visualisation of matrix results
Analyzing the battery of questions is not complicated at all. The following chart shows an example of how individual answers can be displayed. The answers for the whole battery are arranged in one graph and can be easily compared – each group of columns represents one row from the matrix.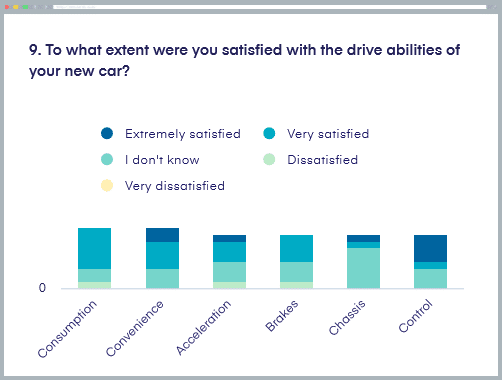 In the next part, we will focus on semi-closed / semi-open questions.
Stay tuned & follow us! Share your questions, ideas or comments with us on Facebook, Twitter or via e-mail!
Create your own questionnaire or survey for free
Setting up your first survey is quick and straight forward. Choose from one of 100 predefined templates or create your own from the scratch. Start getting your first responses in 5 minutes.
Create your own survey