What's the Right Way to Create a Questionnaire, Part 2—The Questions
In this piece we'll be describing the basic question types used in questionnaires, and their special traits.
Question Types Used in Questionnaires
A questionnaire is a data collection method used in quantitative research. It utilizes questions that describe a particular research problem. To compose an effective questionnaire, you need to know the different types of questions and their specifics.
Basic Question Types:
Open

Semi-closed

Closed
Open
Open questions primarily include those where only a text answer is offered. They are made for use in analyzing special  answers that can only be expressed in words.
Example: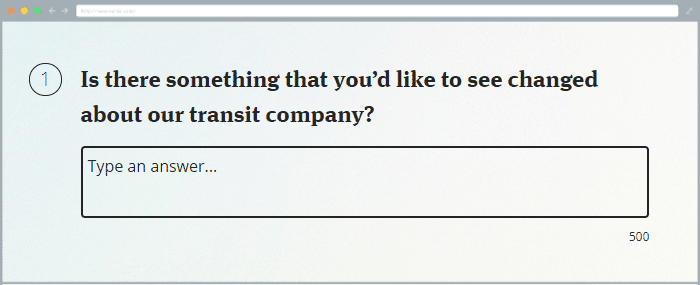 Semi-closed
Semi-closed questions are appropriate when you need to obtain both a specific answer and a text answer. The text answer is usually defined as a separate answer at the end of a list. Respondents pick it if none of the other answers suit them.
Example: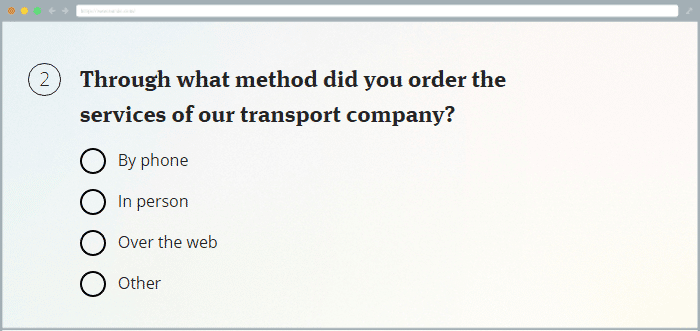 Closed
Closed questions do not offer a chance to specify an answer using a text description. Closed questions include special question types that are useful for exploring variables with a specific set of possible properties.
Example:

Special Question Types
The most common special question types are certain forms of closed and semi-closed questions. They are special in that they let you capture respondents' answers in the form of various variables (we advise on how to define variables in a separate article). Special question types include:
Dichotomous

Likert scales

Item lists

Item ordering

Question grids
Dichotomous Questions
Closed dichotomous questions are those with only two answers. They serve for unambiguously distinguishing some trait, experience, or opinion of each respondent.
Example:

Likert scales
Likert scales are useful for studying and measuring respondents' stances. They are most often used for determining respondents' levels of satisfaction or agreement.
Example:
Item-list Questions
Item lists are a type of closed question where respondents are offered multiple answers, out of which they can pick one or more options.
Example:
Item-ordering Questions
This question type is used for ordering answers by the importance that a respondent places upon them. Generally they are ordered via numbers or by moving the individual answers themselves.
Example: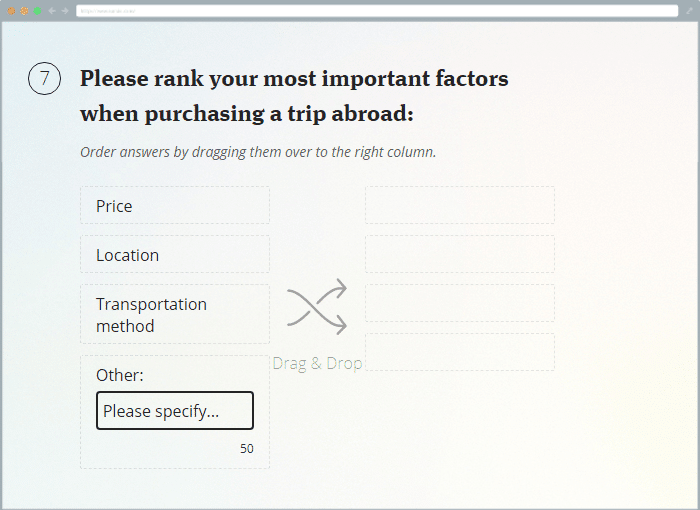 Question Grids
Question grids are among the largest questions. They cover multiple parameters in a single block. Question grids are useful when you need to obtain multiple answers about the same variable.
Example: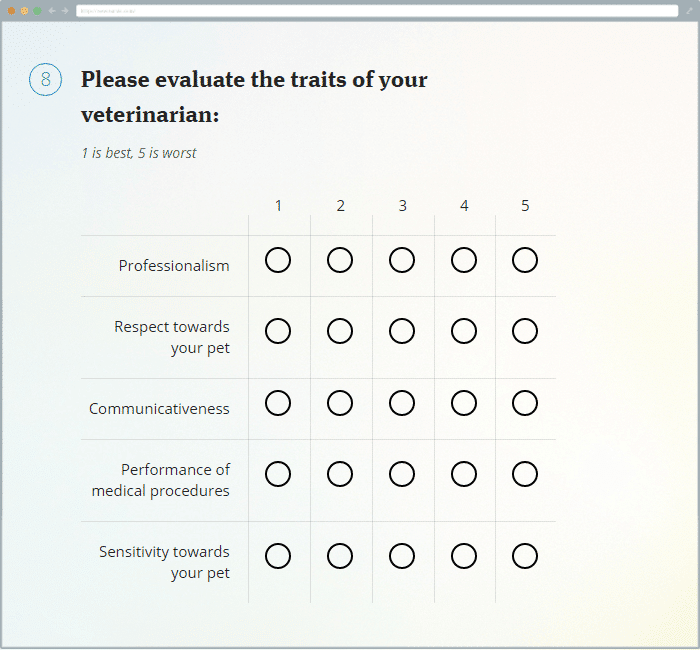 In a separate article, we describe how to create high-quality, effective questionnaires that are easy for respondents to handle.
If you have any questions, suggestions, or remarks (on this series or otherwise), please don't hesitate to contact us via Facebook, Twitter, G+ or by e-mail.
Glossary
Respondent – 

a survey participant who answers questions

Variable – 

a property that you are measuring, which can be expressed via specific values
Create your own questionnaire or survey for free
Setting up your first survey is quick and straight forward. Choose from one of 100 predefined templates or create your own from the scratch. Start getting your first responses in 5 minutes.
Create your own survey