Pop-over survey widget for your online surveys – benefits and use
Do you spend time thinking about getting feedback from your customers so that they don't feel irritated? If the answer is yes, a pop-over widget for online surveys is your choice. What is it and how it can be utilized for your business? You will find out in this article.
What is a pop-over survey widget?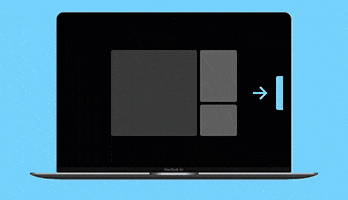 Pop-over widget is a cool way of making surveys part of your website. It creates a simple tab on the right-hand side of the screen. After clicking it, the questionnaire itself will display in an interactive bubble. The widget is a new feature of Survio platform and brings another opportunity to share your surveys.
Practical example of use of the pop-over survey widget
Hannah runs an eshop that sells outdoor clothing. She wants to be sure that her customers get a full assortment that's on offer. Incomplete collection might easily drag her clientele toward the competition. To prevent this, she uses a pop-over widget attached to her eshop, which says, "Tell us if you miss something."
She keeps getting 24/7 feedback from her customers. Survio allows her to see real-time summary results, organized neatly in graphs and tables. It is also possible to generate reports and download them in various formats. Hannah can immediately see which products are in great demand to replenish stock and make all items fully available.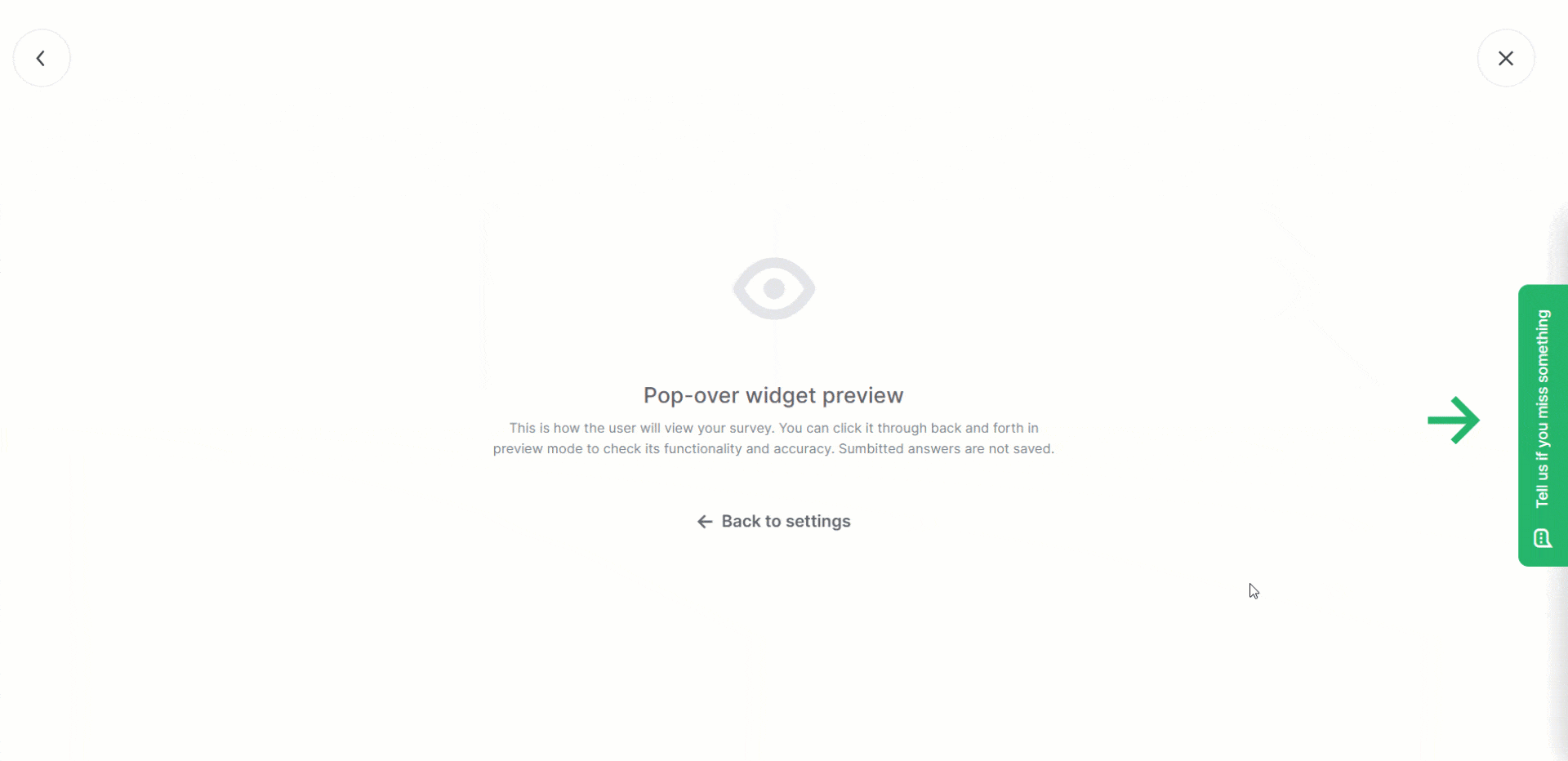 In Survio, Hannah can always check in advance what her widget will look like.
Pop-over widget vs. Iframe vs. Pop-up window – comparison
Compared to Iframe or pop-up window, widget seems to be less intrusive. Pop-up windows in particular have the tendency to disturb readers and distract them from the primary goal of their website visit. This, however, can be found useful in certain situations. Questionnaires displayed on a website via Iframes have lower disturbing effect, but permanently take up a lot of space. A pop-over widget is therefore a very sensitive way of asking readers to fill out your surveys, not pulling their attention away from other website activities. Iframe as well as pop-up window have their own advantages, about which you can read more in 6 Ways to share surveys.
How to set up the pop-over widget in Survio?
You can edit text of the widget according to its purpose. For example:
Tell us what you think.
Assess our event.
Do you like our personnel?
Are you satisfied with the order?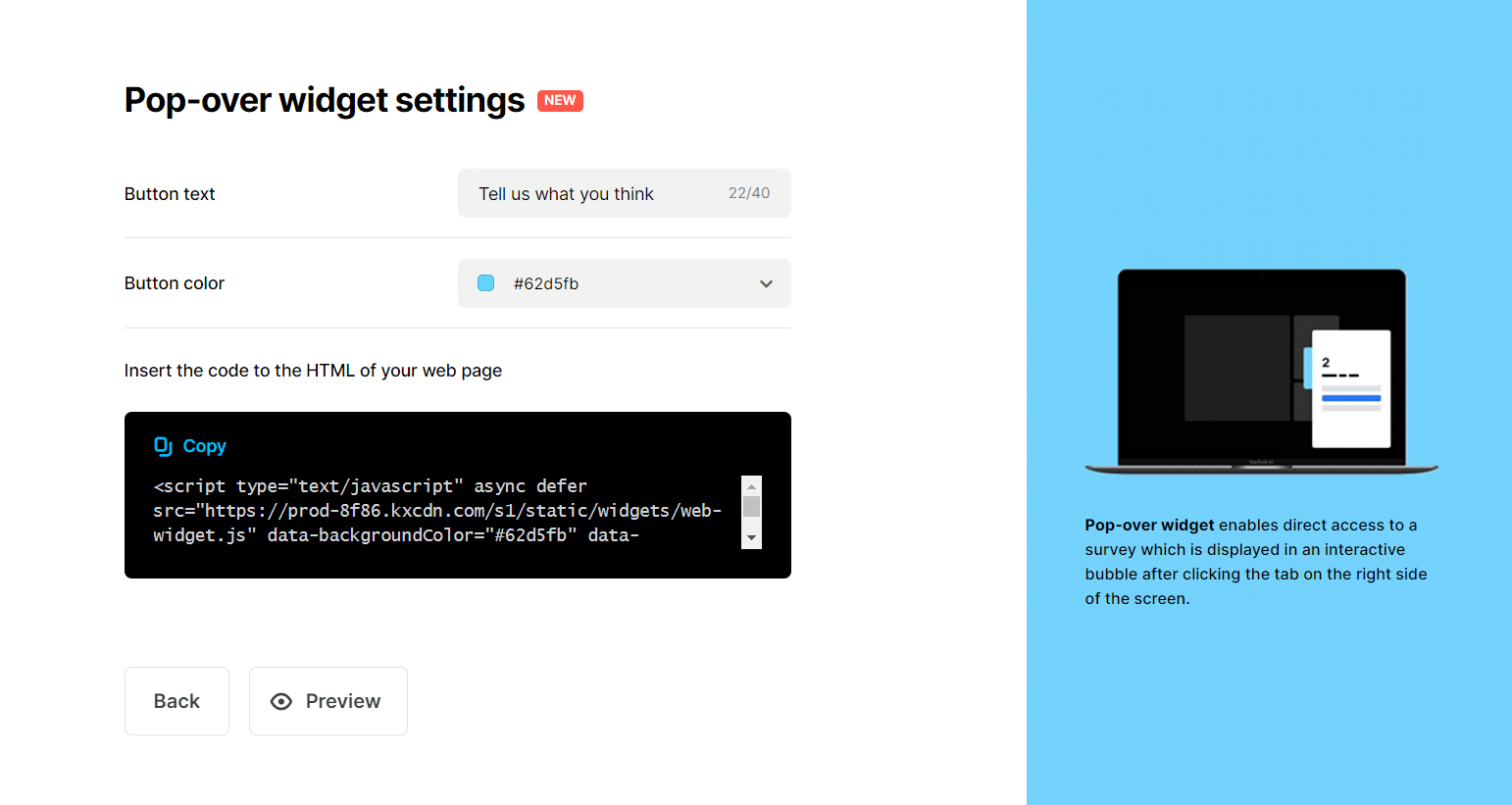 It is possible to adjust color of the widget so that it matches color of your website. Then, you simply copy the code and insert it in the actual webpage.
How to embed the widget on a website
It is necessary to insert copied code into your website's HTML. Paste the widget code at the very end, in front of </body> tag. If there is a web administrator in your company, send them the code and they will know for sure what to do with it.
Widget can also be implemented in a website even if the website is created in a content management system (eg. WordPress). The following footage provides a step-by-step guide of how to do it. We'll use this article as an example, where we've embedded the widget you see on the right-hand side. Give it a try and fill out the survey for us to evaluate this article.
Should you need any adjustments in appearance of the widget, all changes can be made in Survio by means of widget settings. A new code, which is subsequently generated, has to replace former code in the page. After then, appearance of the widget on your website gets updated. Collected responses will keep saving in terms of the same questionnaire.
Once you decide to deactivate response collection within given questionnaire in Survio, the widget code needs to be manually removed from your website code, so that it doesn't display the widget with terminated questionnaire any longer. If you don't do so, your customers will view the widget like this: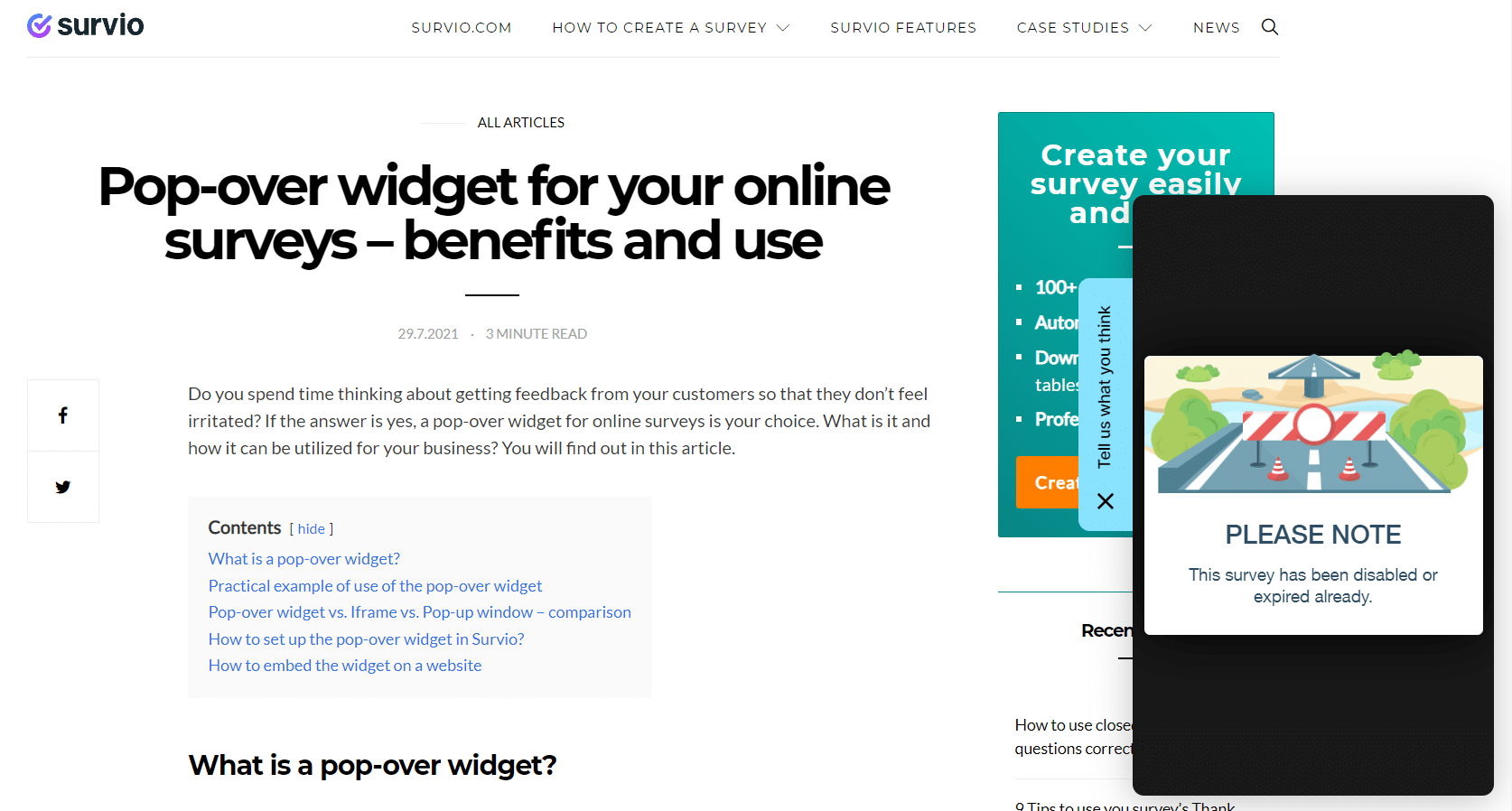 Now, you know how a pop-over widget works. Get it implemented in your website and gather feedback in real time. You'll also find out more about Survio on our website or blog.

Create your own questionnaire or survey for free
Setting up your first survey is quick and straight forward. Choose from one of 100 predefined templates or create your own from the scratch. Start getting your first responses in 5 minutes.
Create your own survey